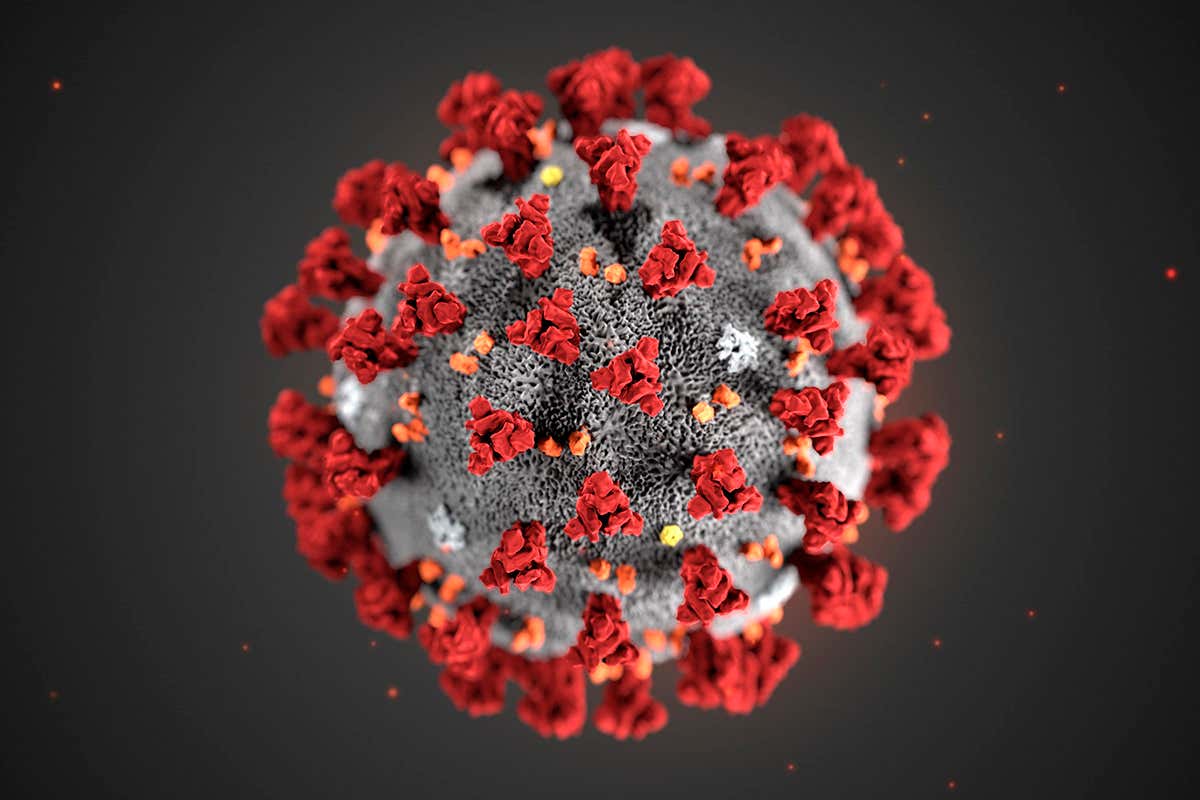 28 Apr

COVID-19 Frequently Asked Questions (FAQ)

The situation is changing rapidly, so we have created frequently asked questions (FAQ) to help address common concerns. As new information becomes available, the FAQ will be updated.
Which ECMS centres are closed?
We have received advice from the Department of Education and Training that all ECMS early learning centres and kindergartens will remain open. For our sessional kindergartens, the term will conclude Friday 27 March, and at this stage, children will return as scheduled for the beginning of term 2.
How can families contact ECMS if they are concerned about COVID-19?
We have set up a dedicated phone number and email to channel COVID-19 questions:
1300 344 969 will be updated daily with any up-to-date or closure information. It will also give you an option to speak to an ECMS Crisis Management Team member.
You can also email Covid-19@ecms.org.au to reach an ECMS Crisis Management Team member.
What is the Early Childhood Education and Care Relief Package?
ECMS welcomes the Australian Government's long-awaited announcement on the 2 April of an Early Childhood Education and Care Relief Package (ECERP) to support families and early education providers.
This much-needed financial support package will ensure we can continue to offer high quality education and care to support those who are required to continue to work, and to families that have no other support network. The ECERP will be funded from Monday 6 April until the end of June 2020. This means families will have no out-of-pocket expenses until Friday 28 June 2020.
The ECERP has introduced a number of initiatives that ECMS will be implementing, including:
A freeze on new enrolments for the next month.
Additional days to essential workers' children during April 2020.
One-week notice period for families who cancelled their enrolment in March, but would like to re-enrol.
ECMS is not in a position to refund the gap fee charged during the period of 23 March to 5 April. Government policy allows organisations to make determinations on this, and for ECMS, this fee has already been expended against operational expenses, including staff wages.
ECMS will follow government advice about prioritising places for children of essential workers, children experiencing vulnerability and disadvantage, and previously enrolled children.
Does the Child Care Subsidy (CCS) still exist?
During the COVID-19 pandemic the Early Childhood Education and Care Relief Package replaces the Child Care Subsidy (CCS) and Additional Child Care Subsidy (ACCS) payments.
Is kindergarten open?
The Department of Education and Training has advised that kindergarten services will remain open for term 2, therefore, all ECMS kindergarten services are currently open to all enrolled families.
The advice from the Australian Health Protection Principal Committee (AHPPC) as of 6 April is that pre-emptive closures of early childhood services are not proportionate or effective as a public health intervention to prevent community transmission at this time. Therefore, while Victorians are urged to stay at home as much as possible, families can leave their homes to take their children to and from an early childhood service, including kindergarten.
Is 4-year-old kindergarten free?
Yes, 4-year-old Kindergarten is free. The Victorian Government's funding package is for 4-year-old Kindergarten. This means that families will not be charged a fee for Term 2. You will still be required to sign in and out of your service, and abide by all other policies and procedures.
Is 3-year-old kindergarten free?
The Victorian Government's announcement addressed 4-year-old kindergarten only. ECMS will be issuing invoices in due course for Term 2 3-year-old kindergarten. Please note we are making application to the Department of Education and Training for funding for 3-year-old programs, and if successful, invoices will be amended.
How do I talk to my child about COVID-19 (coronavirus)?
We have put together an article to help guide you in how you can talk to your child about the coronavirus.
When do I have to self-isolate?
In line with Federal and State government advice as at 19 March 2020, the following quarantine requirements are in place at all ECMS centres for children, families and staff. You must self-isolate for 14 days if:
You are diagnosed with COVID-19.
You have been in close contact with a person that has a confirmed case of COVID-19.
You have returned from any overseas country.
How is ECMS encouraging social distancing for parents, children, and staff?
In line with Federal Government requirements, ECMS is encouraging the use of social distancing within our centres. Where possible, we are requesting that one parent/guardian enters the centre at a time to collect a child. Also, again where possible, parents are requested to minimise the attendance of siblings within our centres. If you require special assistance with this then please speak with your Centre Director/Nominated Supervisor.
To support and facilitate social distancing, ECMS is encouraging the use of technology as an effective means of maintaining open communication with families. Parents/guardians are encouraged to pick up and drop off children as quickly as possible and to limit their opportunities to talk with others. Families and educators can utilise phone calls, Storypark, text messaging or FaceTime opportunities if extended conversations about a child's needs are required.
How is ECMS encouraging social distancing within the learning environments?
To support and facilitate social distancing in our centres:
Encouraging parents/guardians and children to wash their hands when arriving at the service.
Encouraging handwashing for children at regular intervals throughout the day and proving discussions, demonstrations, and modelling of these behaviours.
The setup and placement of activities to encourage children to participate with their peers in the safest way, for example experiences set at each end of a table.
Progressive snack and meals times to ensure that children are not all eating at once and where possible limiting numbers at a table.
Encouraging the use of a full indoor/outdoor program for the whole session (ratio-dependent).
Ceasing group gatherings (such as group or story times) to more informal learning opportunities to engage with children individually or in a group of two.
Reducing the amount of sensory activities (such as play dough) within the session to prevent cross-contamination.
Encouraging the use of staggered start/finish times (particularly within sessional kindergartens).
What additional measures has ECMS implemented to ensure the health and safety of educators and children?
ECMS has implemented further health and safety measures across our services, many of which are endorsed by the Australian Health Protection Principal Committee. These include:
Temperature checking on arrival of all children – the temperature must be below 37.5 degrees. Service leaders are delegated to talk with families whose children may present as unwell. Nominated Supervisors are asked to check the temperature of each staff member before they commence work.
Staggered starts – consider how staggered starts will work at your centre to avoid where congestion.
Guidance on physical distancing – services will need to have physical distancing markers on the floor to guide distance requirements where needed and warranted.
More regular cleaning of surfaces and resources – surfaces will be cleaned every 2 hours as will regular cleaning of toys and resources.
Rearranging classrooms – ensure physical distancing is achievable.
No congregation – of parents on kindergarten premises inside or outside.
Is ECMS taking each child's temperature on arrival at the service?
Yes. If it is determined that the temperature is elevated (above 37.5 degrees) then the family will be notified that the child is to be collected immediately. Please note that these precautions are also in place for our educators. If they become unwell during a session, they will immediately be sent home.
What is ECMS' policy and procedure for COVID-19 symptoms and concerns?
In regards to ECMS policies and procedures, we require a clearance certificate for any noted diseases on the exclusion table that is provided by the Department of Health and Human Services (DHHS). As COVID-19 is yet to be included on the exclusion table, and we are waiting for this information to be updated, we are using 'best practice' to guide our decision making.
ECMS are extremely mindful of medical and emergency services at this very difficult time. If a child presents at one of our centres with symptoms that indicate the child's health and wellbeing is compromised, we would recommend keeping the child at home until they have fully recovered. Further to this, a Doctor may provide a statement indicating that a child is, 'symptom-free'. We understand this may be difficult to obtain with the current situation in place. We work hard to maintain partnerships with families and this aspect is vital to open communication and ensuring that we understand the best way to support you and your family during these challenges. Children's health, safety, and wellbeing is paramount to all that we do. Please continue to check these Frequently Asked Questions as we update them daily as we receive further advice from DHHS.
Will I be notified if there is a diagnosed case at my centre?
Yes, we will immediately inform all families and staff.
What happens if the centre is forced to close?
It is highly likely that one or many of our centres will be forced to close either due to a confirmed case/s of COVID-19 or due to a directive from the Government. If a closure is necessary, the following will occur:
ECMS will take the direction of the Department of Health & Human Services.
If required to close, you will be notified by email and SMS of the closure, inclusive of possible timeframes of closure.
If available at that time, you will be notified of the risk and if self-isolation is required.
During a centre's closure, we will keep you updated through our communication channels, including when the centre will re-open; and other health and wellbeing measures available to you and your family.
Will there be any online learning if a centre is forced to close?
ECMS is currently developing a program to support learning from home and this will be launched at the beginning of Term 2. Learning from home activities and experiences will be available to families through email, our Facebook Page and through Storypark.
If a centre closes, will I still pay fees?
Kindergarten: For 3-year-old Kindergarten families will receive a credit of the term fee for the days the centre is closed. For 4-year-old families, who attend 15 hours a week, sessional kindergarten is free during term 2 as part of the Victorian Government's funding boost, therefore, if the centre closes you will not be issued a credit.
Early Learning Centres: If an ECMS centre closes families will not be charged fees as per the requirments of the Early Childhood Education and Care Relief Package.
My child is not feeling well, but does not have a temperature, what should I do?
If your child is displaying any symptoms of an illness – this includes cold, flu or is unwell with a temperature, you should not bring your child to the centre. The Government has released a symptom tool to help provide clarity between cold, flu and COVID-19 symptoms.
What happens if my child is unwell at the centre?
If your child displays cold or flu symptoms, or is unwell with a temperature, whilst at the centre, we will be contacting you to pick up your child immediately.
How are you protecting my child at the centre?
In our everyday practice, ECMS has strict protocols around cleaning to ensure children and staff's health, safety and wellbeing is a priority. During this outbreak, we have increased the frequency of our centre cleaning that goes beyond our regulations. If there is a confirmed COVID-19 diagnosis, the centre will also undergo further professional cleaning with high-grade disinfectant products.
How can I protect my child and family from COVID-19?
The best way to protect yourself from COVID-19 is to practice good hygiene and social distancing. This means:
Wash hands often with soap and running water for at least 20 seconds. Dry with a paper towel or hand dryer.
Avoid touching your eyes, nose or mouth.
Cover your nose and mouth with a tissue when you cough or sneeze. If you do not have a tissue, cough or sneeze into your upper sleeve or elbow.
Throw tissues away immediately and wash your hands.
Ensure your hand sanitiser is alcohol-based (with over 60 per cent alcohol). Please note that hand sanitiser can be poisonous if ingested, so ensure it is kept out of reach of young children.
Exercise social distancing (stay more than 1.5 metres from people).
What if I think I have COVID-19?
The most common symptoms of COVID-19 are fever, cough, shortness of breath, muscle pain and fatigue. The Department of Health and Human Services (DHHS) has created a self-assessment tool to help people at risk or who are concerned.
Are you still having incursions and excursions?
We have proactively minimised contact with external visitors. Therefore, we have cancelled all incursions and excursions until further notice.
Will open days and family days still go ahead?
Due to the rate this virus is spreading, we have taken the precautionary step to cancel or postpone all open days and centre events (picnics, family nights, etc.).
My family is planning to travel interstate or overseas this year. Do I need to update the centre?
We ask that if you have travel booked for this year that you regularly check Smart Traveller for travel restrictions. Any travel overseas to any country will require 14 days of self-isolation upon return.
If you are planning to travel interstate or overseas this year, we ask that you let your Centre Director or Nominated Supervisor know your destination and dates. You can also email this information to Covid-19@ecms.org.au
How do I stay updated with COVID-19?
We will continue to keep ECMS families and staff updated with advice in accordance with national public health guidelines to ensure the health and safety of children and staff in our centres. You can also receive updates via the following:
To stay up to date with the Australian Government's latest Information, download the Coronavirus Australia app. iOS download here. Android download here.
Daily updates are available from the Department of Health website.
Fact sheets are available from the Department of Education website.
Video resources with information and tips are available from the Department of Health website.
Call the National Coronavirus Health Information Line on 1800 020 080. It operates 24 hours a day, seven days a week.
If you require translating or interpreting services, call 131 450.